Epoxy Glue Removal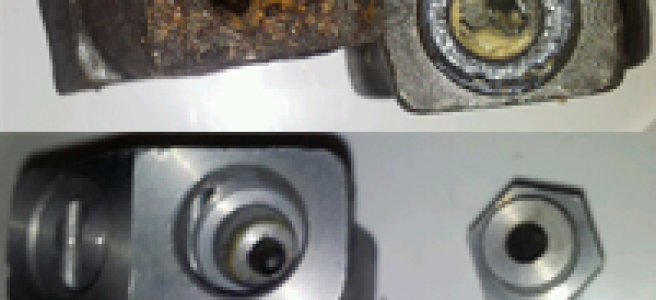 We have a tank with the size and strength to remove substantial build-up of epoxy, glue and dirt from heavy duty machinery to delicate parts, industrial parts, equipment and components. Our massive tank has the capacity to fit transmissions, manifolds and engines. Because the process is environmentally safe we take all the risk from cleaning your equipment and returning it to production fast. Less down time means greater profits and no risk to your staff.
Ultrasonic Cleaning utilises high frequency bubbles that scrub clean industrial machinery, equipment, parts and components. Ultrasonic cleaning represents a number of benefits over alternative methods which use solvents that are both hazardous to the environment and can be dangerous to use.
Our massive ultrasonic bath is one of the largest in Australia and capable of cleaning cylinders, pumps, transmissions, engines, exhausts, bearings, filters, manifolds, gaskets, hydraulics & engines. We can remove rust, grime, grease, epoxy, glues, swarf, carbon & food.
Our staff are experienced working with industries including marine, aviation, manufacturing, food grade, mining, industrial, transport, trucks, defence, building, industry, power, rail, construction and vehicles.